Sustainable mobility allowance
Since 11 May 2020, employers can pay their employees an annual bonus of 200 euros.
Find here all the information on this bonus and the different ways to benefit from it, depending on your employer:
CNRS:
You can find all the useful information on Ariane :
Link accessible to CNRS agents
Inria:
All available information and an FAQ on the intranet
Check your eligibility here
Application to be made on the HR portal
University of Lorraine:
All information on Factuel
The documents are to be sent to your HR manager. You can find it in ENT/Administrative documents/Human Resources/Your contacts at the HRD or by clicking on this link.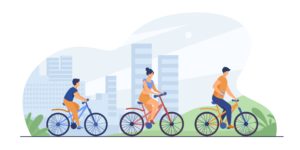 Illustration: Freepik